Introduction to Welfio - Setting Yourself up for Success in P2P Lending
Hi, hi, hi! 
We are incredibly excited to see you on our very first blog post! This either means that you have registered on Welfio or are just looking around and exploring it. Regardless, since you have found yourself here, we firmly believe that you are on the right track to setting yourself up for success in peer-to-peer [P2P] lending aka loan investing.
In the series of the following blog posts we will:
Briefly introduce you to Welfio and the platform we are proud to have prepared for you (and ourselves too);
Quickly guide you through the process of setting up your Welfio profile and getting started;
Introduce you to the mean features of Welfio and show you what they can offer.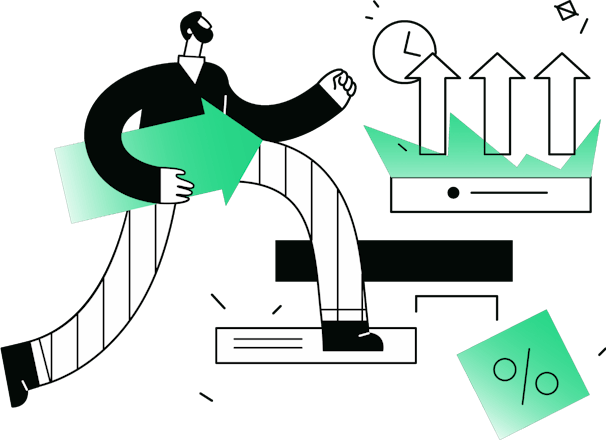 Welfio is an online platform (suitable for desktop and mobile) that allows you to cherry-pick the most promising loan investment opportunities currently available on the market (as assessed when considering their risk and offered returns). Here are some more details on this.
After you have successfully set up your Welfio account, you will gain an access to Investing Guide.
Investing Guide is the Welfio flagship view that combines the 2 core aspects of P2P investment opportunity evaluation:
The potential risks of a particular opportunity
The returns that the investment can deliver.

Presently, the view covers the risk-return assessment for 150+ lending companies from 9 various loan marketplaces - Mintos, Peerberry, Robocash, Bondster, Income, Esketit, Viainvest, Iuvo Group, and Twino.
The Risk levels are determined by our very own Risk Scoring model that has been developed in collaboration with many industry experts and opinion leaders. The Risk Score derived from the assessment ranges from 0 to 100 with 100 being the safest P2P investment we can hope for. The Score stems from a careful evaluation of 50+ various metrics that cover such critical topics as a lending company's financial performance and stability, its portfolio quality and the legal arrangement with the investors, as well as the risks of the specific country that the lender is operating in.
The risk model is so comprehensive that it is surely worth a separate blog post. Make sure to check it out once it is out there. 
As to the returns, we provide data on the rates that different lending companies on different loan marketplaces are currently offering.
By combining the risk and the return (using an adapted version of something called Sharpe Ratio), we get Rocket Scoring - a proxy for how attractive is an investment offering per unit of risk that you undertake. Sounds complicated? Worry not, once you will get to know it, life will never be the same. Trust us. We cannot imagine making P2P lending investment decisions without Rocket Score anymore.
In addition, to make your investment decision-making more comprehensive, we have also developed an array of red and orange flags that help you not miss out on other especially important aspects of a lending company's risk and make sure you are well-informed of all the potential risks before you make any investments.
Okay, back to the big picture. By now you could be wondering why did we start Welfio and what's the point of all the cool features. We got you covered.
Having been in the P2P market almost since its very beginnings, we have made sure that P2P lending has the potential to offer strong and (somewhat) predictable returns that can very well compete with established asset classes like stocks. What is even better, the logic of P2P lending appears to be simple, fees are low, and investments start with as little as 10 EUR. Pretty cool we think.
Now, here comes the catch. Currently, there are more than 150 different (P2P and crowdlending platforms) and more than 500 loan originators in Europe alone. So how do we choose which are the right ones for you to invest in? How do you navigate the sea of opportunities without being lost and burned in the sun?
Quite simply - we have to analyze them all and see which "are most suitable for our investment preferences".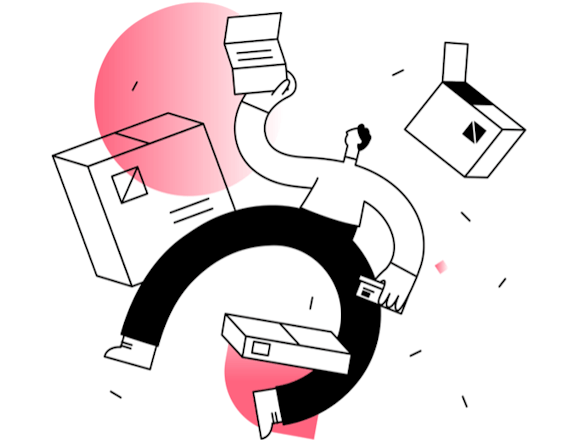 Well, probably simple, but not easy. There is a small issue with it - most of us don't have the time or simple tools to perform the required evaluation of all P2P platforms and lending companies. We still want to invest, right? So what do we do? We rely on what a friend of a friend of a friend said and end up investing in platforms and loan originators that we have no idea of. If we get lucky, we don't lose any funds, if we are like the vast majority of investors, we get burned.
Consequently, in 2020, when many platforms and lending companies started going bust with millions of our beloved investors' money, we decided that something has to be done about it. After gathering a team, and attracting first advisors and seed investors, we set out to create Welfio and change the way investment decisions are made in P2P lending. We want less "but my friend said that is a good idea" and more "the current market situation and risk makes it obvious that I should invest in X, Y, and Z". Disclaimer, X, Y, and Z are not real platforms nor are they real Lending Companies.
Let's build P2P industry together!
Now, that you know why we are here, let us tell the following - in case you don't know, we are super happy to see you here and truly hope that we will be of great assistance to you in your P2P investing journey. Make no mistake, this tool isn't about Welfio. It is all about you, fellow investors. Only with your help, feedback, and support can we build a tool that would bring great benefit to us, you, and others interested in building their wealth with investments. So join us on our mission of eliminating the struggle and the guesswork from peer-to-peer [P2P] investing.
Okay, as there are still many things to cover it's time to move on. In the next blog post, we will guide you through registration and the setup process.
Start making smarter P2P investment decisions