Hello there!
Let us start this blog post by congratulating you! For what you wonder? Well, if you are reading this blog post, it means you are one step closer to starting your data-driven P2P lending journey with Welfio! Before you proceed, make sure to have read our 1st blog post - Introduction to Welfio - as it covers the very basics of why you should use Welfio and what you can expect from us!
In this blog post, we will guide you through the main steps of setting up your account, so that you are ready to start your journey toward becoming an informed P2P investor.
So, without further ado, let's begin!
Registration
As you probably guessed, the first step is registration.
If you haven't already, there are two ways for you register on our platform:
Using your Google account (super simple; hence, recommended)
Using any other E-mail account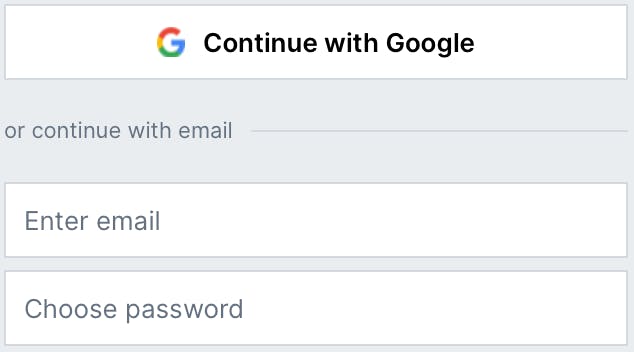 To register using a Google account there are only 3 steps:
Press the button "Get Started"
Continue with Google
Select on one of your Google accounts and you are good to go

and…..
That's it!!
You've made it halfway through the process. Wipe away that sweat and get ready for a similar second part.
Now, if you want to register with any other e-mail account, it's as simple:
Press the button "Get Started"
Fill in your email address and
Create a new password
Press the button below: "Continue with email —>"
Go to your email and verify its validity, so that we know you are a real user.

That's it!
Now, as you have registered, there are two choices:
Browse FREE Welfio sample data and see for yourself what are the features we offer
Subscribe to either or annual or monthly plan and access all the features and real market data you need to make informed loan investments.
To enjoy the real beauty of what we offer, we highly recommend you browse around a bit with the sample date but then subscribe to our plan to make sure you do not miss any great opportunities.
If you decide to do so, the subscription process is very straightforward:
Choose the billing (annual vs monthly) that suits you best
Enter your payment details and subscribe
Importantly, you can cancel anytime and keep using Welfio until the end of your subscription period.
Start making smarter P2P investment decisions