What is Total Score and how to apply it?
Hey there!
Hope that you are enjoying your P2P journey with Welfio!
In the meantime, we are back with yet another blog post!
In this blog post, we will guide you through the origins of the Total Score, explain how it is constructed, and lastly let you know how to use it to make smarter (and much, much quicker) investment decisions.
We don't know about you, but we are super excited about you learning to apply Total Score and becoming a smarter P2P investor. So let's get to it asap!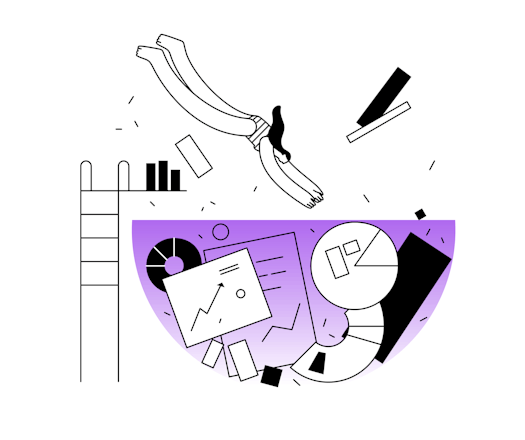 As a general rule, every good idea (and metric) is born by solving a problem. We tend to believe that Total Score is no exception to this rule.
Having been in the P2P market since its very beginnings, we've had an opportunity to closely observe its early developments and even more interestingly, what it has turned into. Today, the P2P lending market is abundant with platforms and loan originators (LO's) operating across the globe with different product types and ever-changing market dynamics. 
Now you probably wonder, where the problem is. More platforms, more LOs, more choices, more investment opportunities! But here comes the catch. It takes a serious amount of time to be on track with everything: to evaluate the risk and reward of every new opportunity, so as not to miss out on the greatest deals and to avoid the greatest risks. Unfortunately, most of us don't really have that time to spend on the P2P market research required.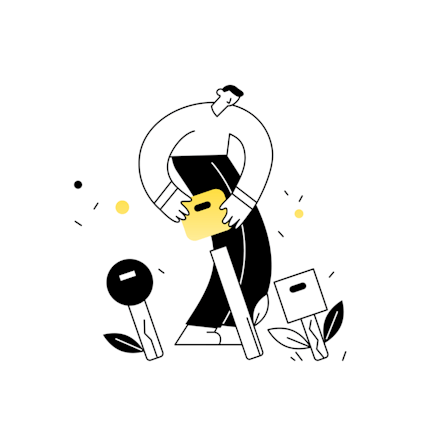 As we have defined a problem, it has become clear that there is a need for a metric combining both risk and reward, as it is the only way to find optimal investment opportunities. A metric empowering every investor to choose his/her optimal investments while spending the minimum amount of time. 
And that is how the Total Score idea was born - a risk-adjusted investment indicator for investors by investors.
Simple as that!
So before we jump to the application part, let's first have a look at how the Total Score is actually built. We truly hope this will help you to understand the idea behind Total Score better (yes, we know, it is a bit complicated at first). 
So, without further ado, let's go!
As you probably know, every investment opportunity (hopefully) comes with a potential reward. In the case of P2P investments, the reward is associated with interest that is paid to investors. The interest is determined by the interest rate that a particular loan pays. In a simple world, we would choose the loans with the highest interest rate and that would be the end of it. In reality, however, nothing is risk-free and each investment opportunity has a certain degree of risk attached to it. Therefore, when assessing a potential investment, it is important to look at the reward and risk in combination.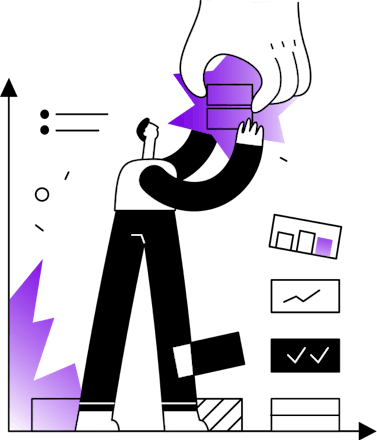 Sounds good, but how do we evaluate the risk and the reward? We believe that to measure the risk-reward level we need to assess the following 2 main elements of every platform and LO:
Risk level of a particular LO - shown by our Risk Score 
Interest rates that the LO currently offers
How exactly is that done?
First, we conduct independent research on each LO, reviewing 50+ metrics of lending companies' business and arrangement with p2p platforms to assess their likelihood of default and the potential losses that such defaults can create for investors.

Second, we gather data on the current interest rate offering available on various loan marketplaces.
By linking these 2 major inputs (consisting of many different sub-components) together, we can model the Total Score - a risk-adjusted investment indicator for quick yet extremely smart investment decisions.
Mathematically, the Total Score displays how much return can you earn from an investment in a particular opportunity per unit of risk you undertake. Hence, the investments with higher Total Scores, are likely to generate greater returns, even when adjusting for their risks.
How does it work practically? Well quite simply, having a higher Risk Score and/or currently available interest rates for the LO would imply a higher Total Score. In yet other words, if you have two LOs with equal Risk (Risk Score), the LO with better-offered interest rates will have a greater Total Score (it will be a better investment opportunity).
It also works in the opposite direction - if you have two LOs with equal offered Interest Rates, the LO with a higher Risk Score (lower Risk) will have a greater Total Score.
As we have (hopefully) figured out how Total Score was born and how it is constructed, it's time to move to the most interesting part - how to apply it.
Before getting to the "how I use it" part, let's start by answering an even more important question: Why should I use Total Score at all?
So, every investor has a different level of risk tolerance. However, they all seek the same goal - to maximize returns at their chosen level of risk. And that is the point where Welfio steps in by offering Total Score, a metric combining both Risk and Returns. It works as your investment compass directing you to the most optimal investment opportunities.
For example, if I only care about the best risk-adjusted investment opportunities currently available – I would invest in the top LOs having the highest Total Score in the Total Scoring table.
But you probably have more specific criteria: risk threshold, term, geography, and perhaps even loan type preference. That's where the full beauty of the Total Score unravels. Based on your specific preferences, you can use Welfio filters to select only the investments that meet your requirements and then, sorting the list by Total Score, quickly understand what are the most attractive investment opportunities currently available, especially for you.
Let's look at an example to see how it actually works: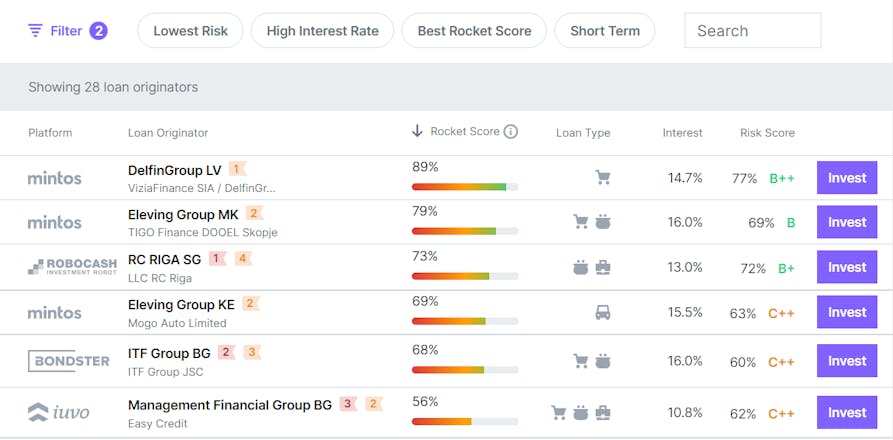 Let's say you are a conservative long-term P2P investor, targeting 13 to 24-month loans and willing to invest only in LOs with a Risk Score of at least 60 points. In addition, you know that putting all your eggs in 1 basket is not a great idea, so you decide to invest in 5 lending companies. After having set these specific preferences, you take a look at the table above and see that the best available options for you currently are - DelfinGroup LV and Eleving Group MK on Mintos, RC Riga SG on Robocash, Eleving Group KE on Mintos, and ITF Group BG on Bondster. Not a bad compass, right!? The best part - it only takes 10 seconds to set up the necessary filters and see a list of LOs that suit your interests.
Importantly, the example above is no investment advice. It is simply an example of how Total Score and Welfio filters could be applied to make investment decisions.
Additionally, by looking at the table you can answer all sorts of different questions. And to make it even easier, we have prepared a list that you can use as a starting point to create questions yourself and to enjoy this tool for making your investment decisions:
Which LO in Latvia (LV) currently offers the best opportunities?
Which LO with a 60% (A) rating and above offers the best risk-adjusted return?
When investing in a particular group, which country or entity offers the most promising result?
Which LO's I should remove from my auto-invest settings as they currently lack attractiveness?
Should I make a switch to longer or shorter-term loans as they currently offer better Interest Rates?
All of these questions could be answered by checking out our Investing Guide section!
Disclaimer. The Investing Guide view currently only covers loan marketplaces that offer loans guaranteed by lending companies. We are currently working to also add risk & return assessment of loans available on direct P2P, real estate, agriculture, and SME loan marketplaces. So stay tuned for updates!
Start making smarter P2P investment decisions